At Chambers Art & Design, we work with leading interior designers, architects, bars, restaurants, and general contractors in the San Francisco Bay area and beyond to produce a range of commercial products.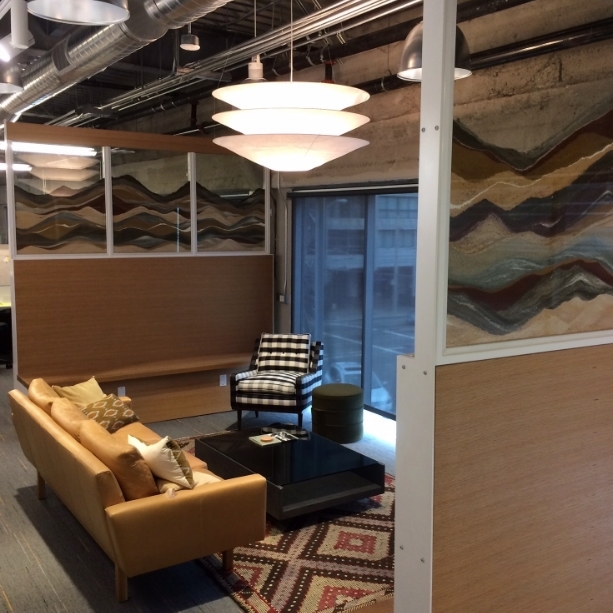 Sand art walls and seating
Privacy walls and bench seating for Geremia design at Metromile HQ
Hanging Mobile for Intel HQ
An aluminum and stainless steel mobile developed for Intel headquarters in Santa Clara, CA.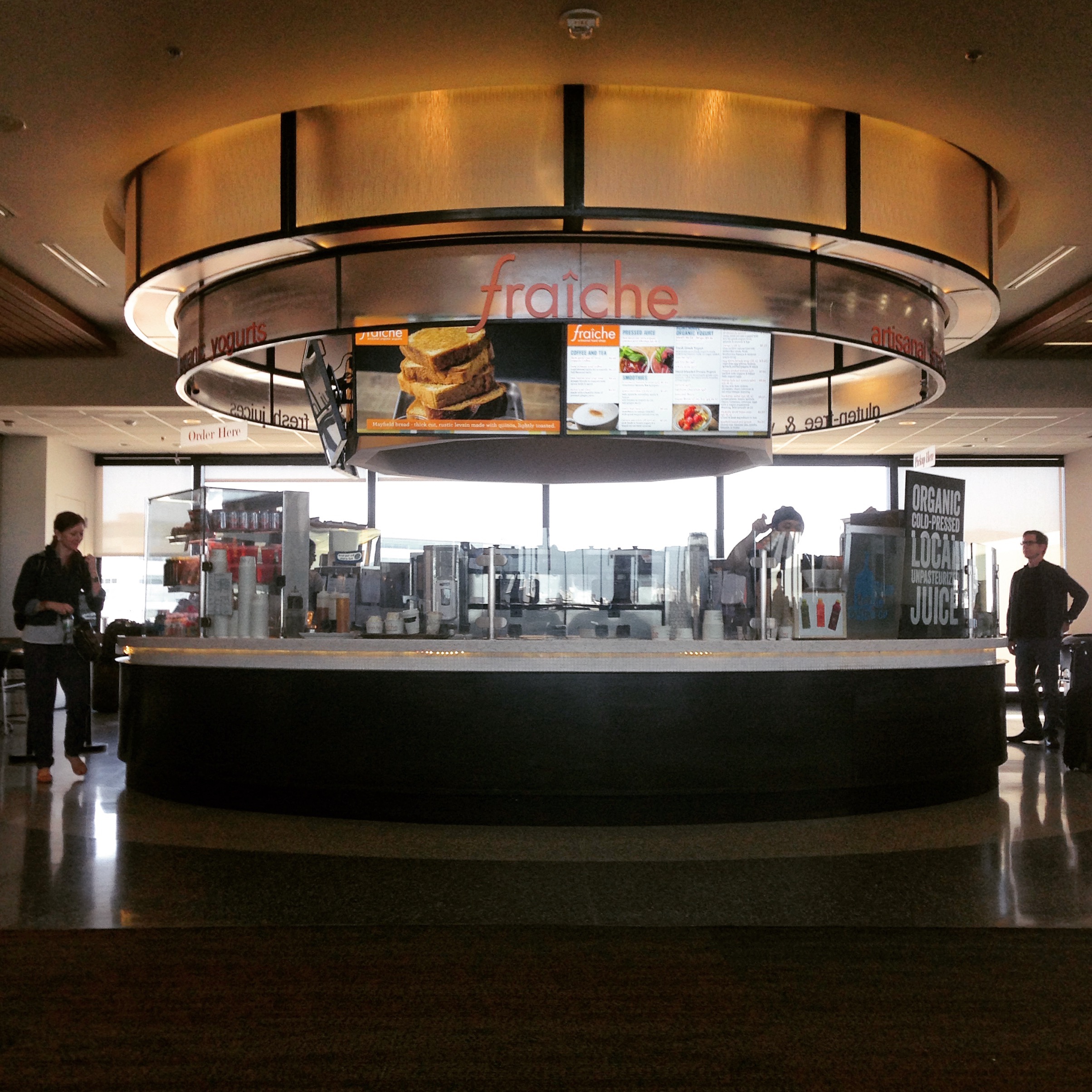 Frachie Yoghurt - SFO Airport
Partnered with Northern Sun contractors and TMDA architects.
Conference Table - Metromile HQ
20' x 5' solid white oak and polished steel base. Developed for Geremia Design at Metromile HQ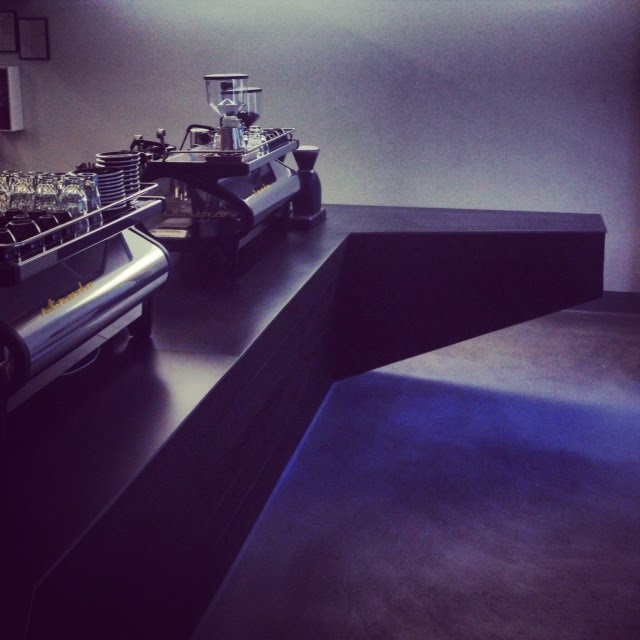 Coffee Bar Top
30-foot powder-coated blackened steel plate bar top with custom cutouts.
Partnered with Northern Sun Associates and jones | haydu for CoffeeBar.
Copper Cube Coffee Tables
Polished copper tables with wood and steel base.
Partnered with Geremia Design for the Hamm's Building Lobby.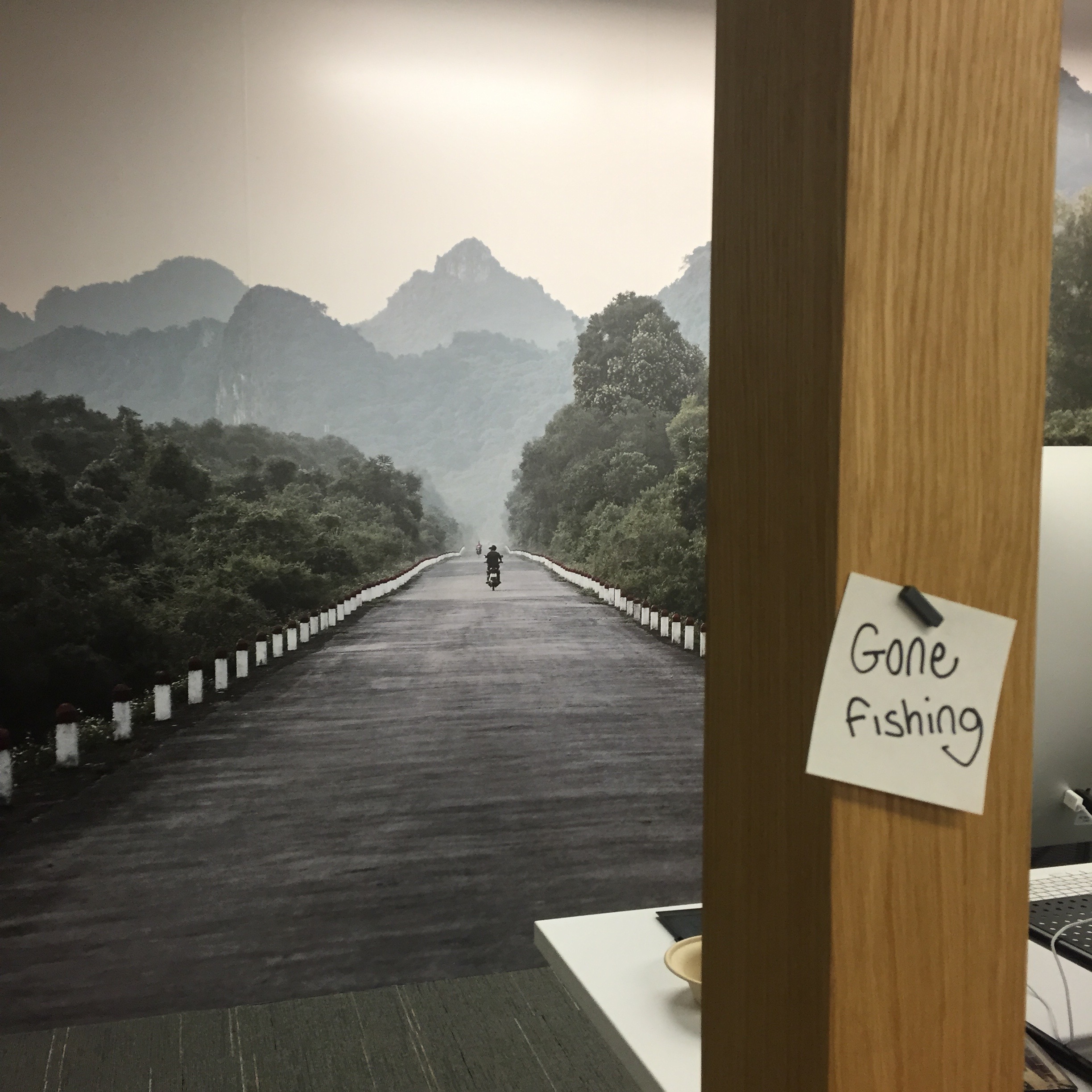 Magnetic wood and steel columns
Custom made conduit disguise for powering work stations, that doubled as magnetic post-it boards. This design was developed for Geremia Design at Metromile HQ.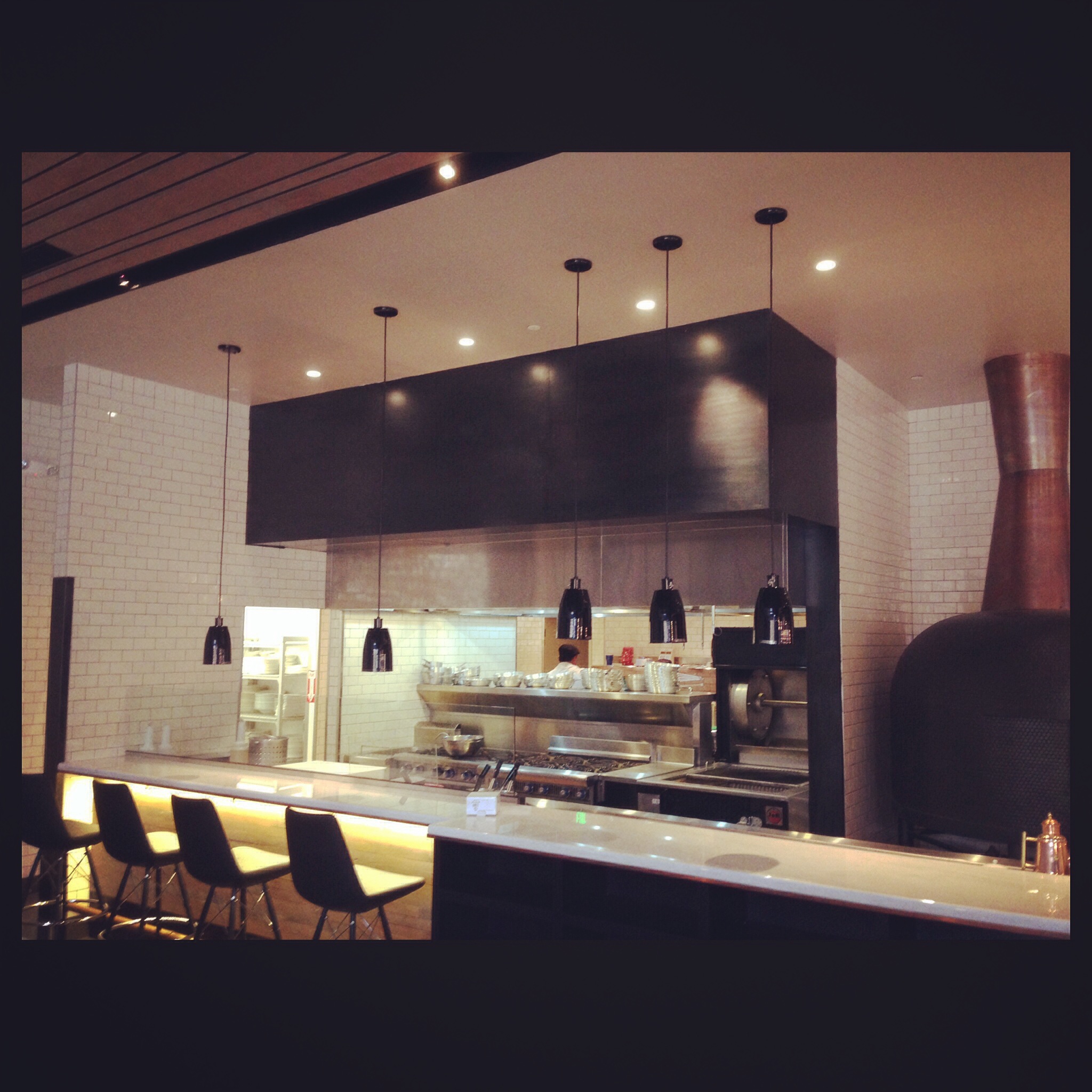 Steel Cladding
Blackened steel cladding for the Trobocco restaurant group.
Hand Railing
Floating blackened steel handrail around glass.
Partnered with Envelope A + D for Pizzeria Delfina.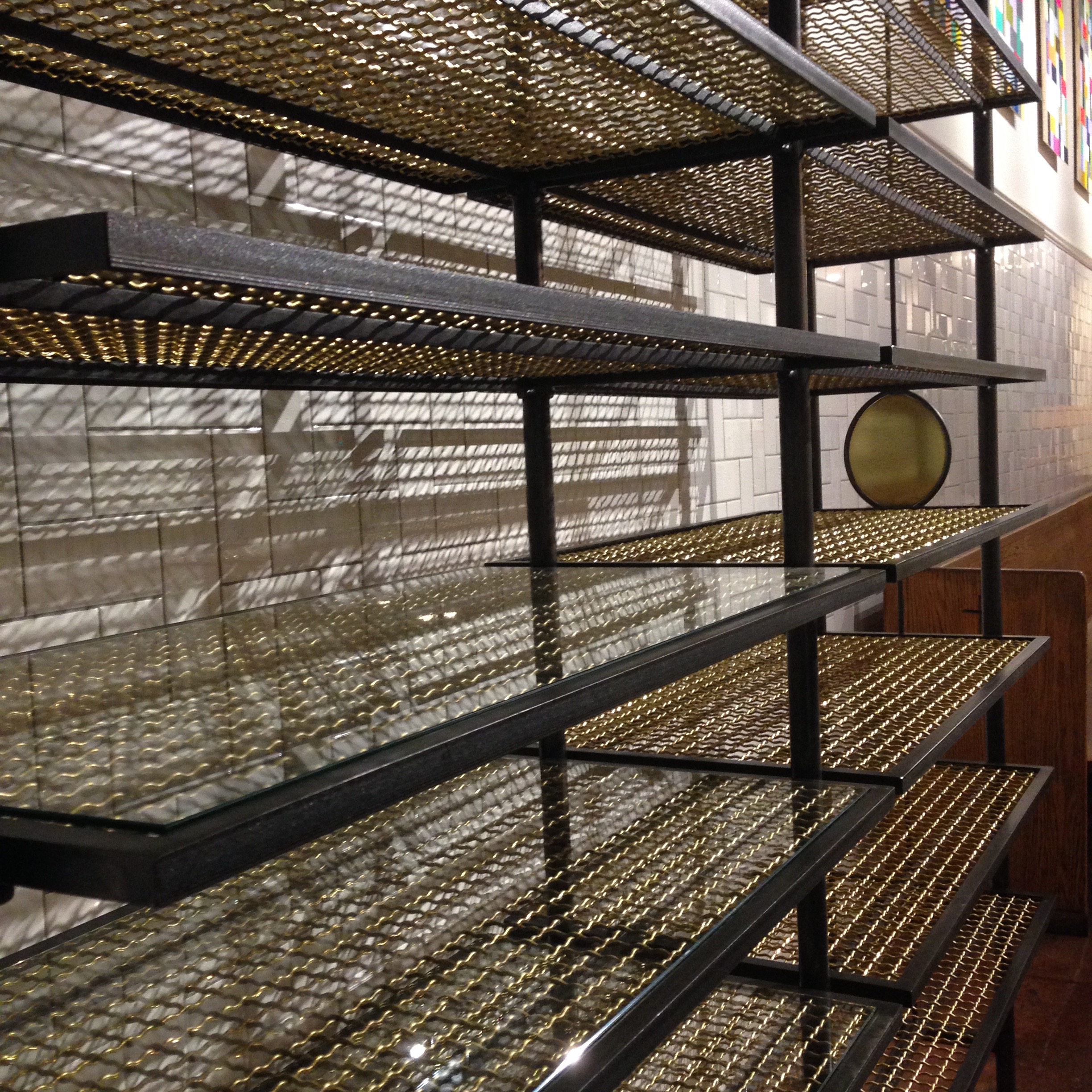 Product display - The Mill SF
Designed and fabricated from blackened steel, brass and glass.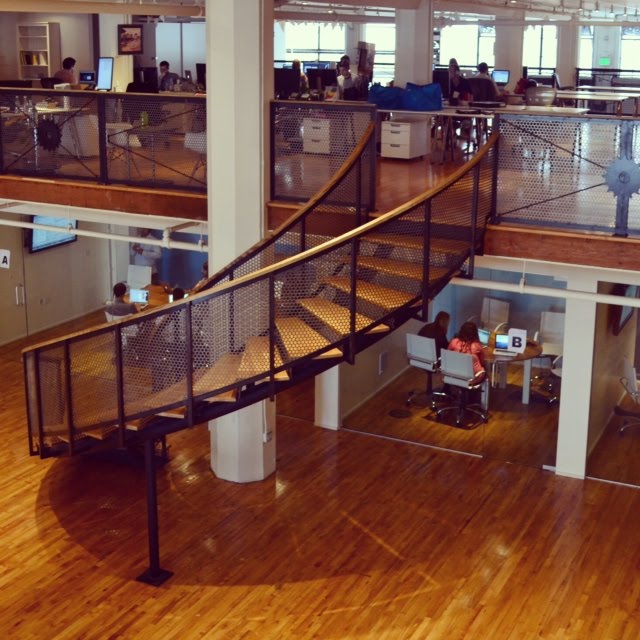 Guard Railing and Spiral Staircase
Perforated blackened steel spiral staircase with custom cog design and stained Ash wood guard railing.
Partnered with Ryon Gesink for AdRoll Headquarters.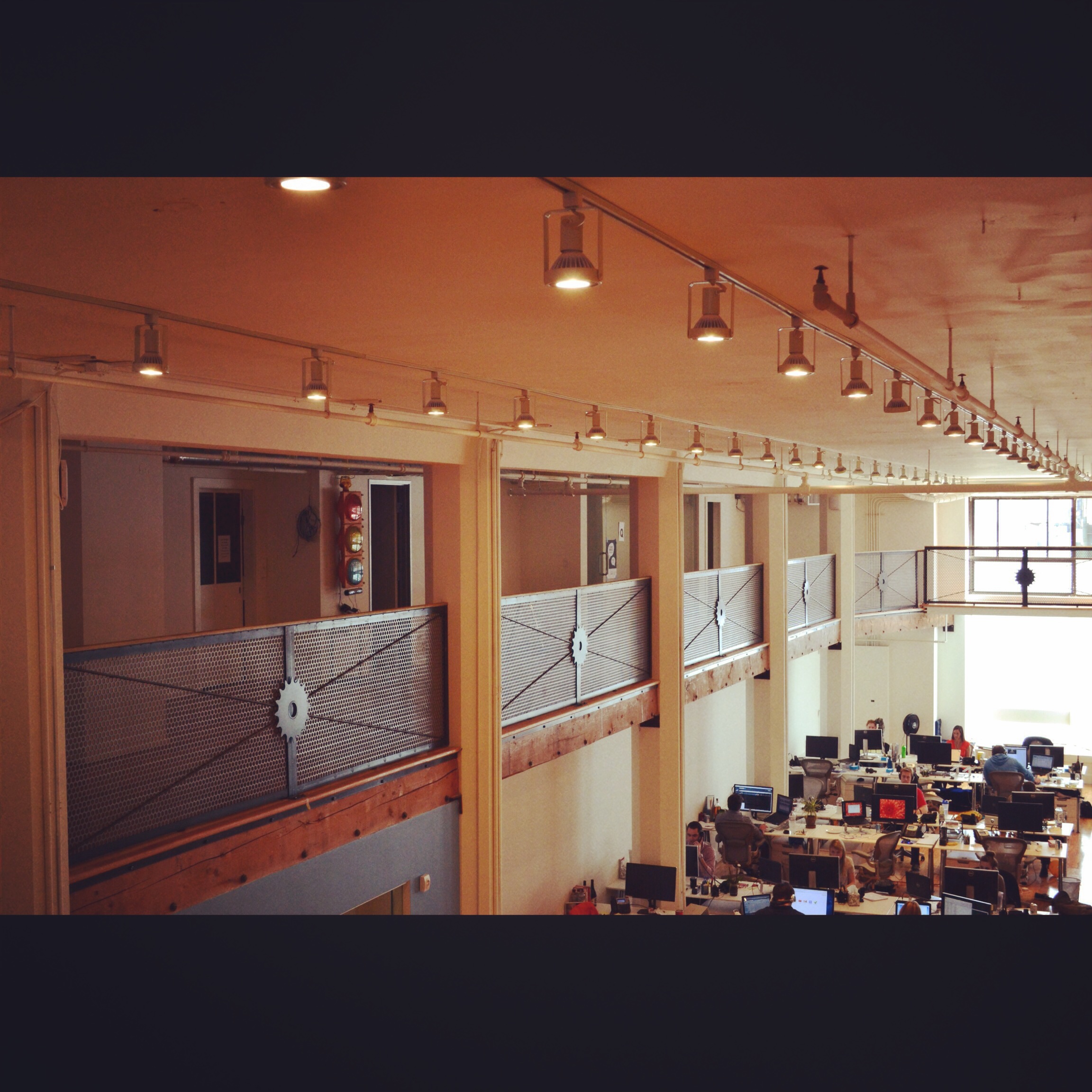 Industrial inspired guardrail
400ft of custom designed guardrail for the online advertising company Adroll.
Reception Desk
Custom reception desk with a natural Red Oak face and detachable blackened steel plate.
Partnered with Geremia Design for Rdio Headquarters.
Waste Sorting Station
Push to open steel trash receptacles with gun blue patina.
Partnered with Geremia Design for Rdio Headquarters.